FREE Shipping Over $39.9

Refund Within 60 Days

Safe Payment Environment
Description:
ITEM DETAILS
Length: 7.7''-8.3"
Material:  Red tiger eye, Stainless Steel Spheres
Engraving Font: Up to 2 Names of 8 characters each, including spaces.
FEATURES
Can be engraved to include your safety information/ names/ dates.
Stylish, durable beaded bracelet for daily wear.
Strung on strong elastic. Fits nearly every wrist size.
Recipient: Kids, Dad, Son, Husband, parents
Occasions: Anniversary Gift, Birthday, Father's Day gifts
Available with tiger's eye, sodalite, red tiger's eye, Labradorite, or matte black onyx stone beads, the bracelet lends a cool, smooth touch to any outfit.
With custom engraving, it works for any condition. Simply list what you would like us to engrave, and it can be an ID bracelet or a gift for someone.
MORE
Beaded Bracelets, Personalized gift
Onyx: helps with balance and focus
Tiger's Eye: believed to bring good luck
Lapis Lazuli: aides in communication and brings harmony
Red Tiger's Eye: supports motivation
Known for changing its colors, Labradorite is a symbol of transformation and inner strength. Enhance this stylish stretchy bead bracelet with the names of those who give you strength and make you change for the better.
Mysterious and powerful, it is believed that the Tiger Eye stone protects the one wearing it and enables him to see everything. A stone of courage, prosperity, and good fortune. With its genuine look, the Tiger's Eye gemstone can be used for any occasion. The engraved spheres will give this bracelet an even more intriguing look and genuine meaning.

The beads are strung on a strong elastic stretch cord and can be easily slipped on and off the wrist. Place the names of loved ones who help keep you steady and calm on this stylish tiger eye bracelet.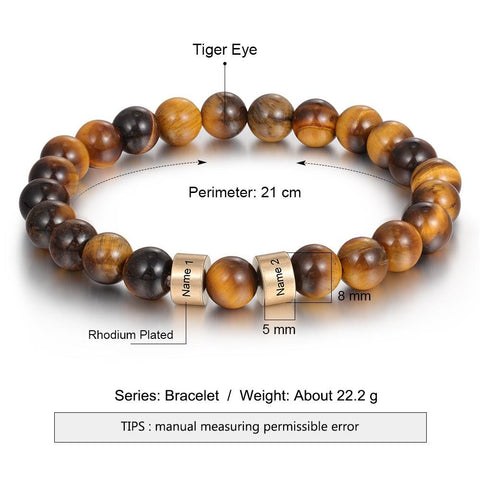 WHY HE'S GOING TO LOVE IT:
This bracelet is a wonderful symbol of family, friendship, or values, or perhaps a combination of those, depending on the details you choose. Designed to deliver a combination of comfort and classic style with a contemporary twist, it's a steadfast reminder of the special place he holds in your heart.
HOW TO ORDER?
1. Please provide the information according to the menu on the right.
2. Add the item to the cart and enter your shopping cart to checkout.
3. Fill in your delivery address information as required, please double-check whether the address information is correct, we will send the product according to this address.
4. Choose shipping method
5. Proceed to checkout and click "Pay with PayPal". At the PayPal checkout page, you can either pay with your PayPal account or pay with a credit/debit card if you do not have a PayPal account.
All authoritative certifications, ensure shopping safety and product quality.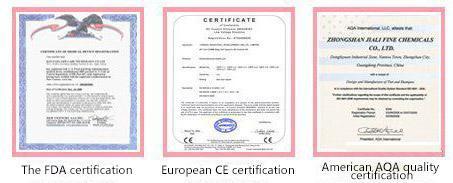 All of our products come directly from suppliers, avoiding middlemen, without extra charges.
We are committed to making the most meaningful gifts for your loved ones. Follow us!
Share get 10% off discount coupon, code: 10off
View full details