Mother's Day Gift To My Grandson keychain-Inspirational Gifts for grandson
Regular price
$49.99 USD
Sale price
$29.99 USD
Unit price
per
About MelodyNecklace Jewelery
Our Jewelry are made of Genuine high-grade stainless steel material, as long as the proper maintenance, ensure wearing years still bright as new.
We are committed to provide our customers cheap and cheerful products. You needn't worry about losing money because we offer 60-Day Money Back Guarantee or Exchange for all products sold by us.
They don't need to use very expensive maintenance water, just to avoid acid-base and moist environment.
Humid conditions include:
Don't wear when shower, washing face, sweating, deposit before application of dry cloth to wipe dry;
When jewelry don't wear should be placed into the box which has desiccant inside.
Specific maintenance are as follows:
1.Jewelry often replaced, the same piece of jewelry, should avoid wearing long time,especially in hot summer,jewelry coating easy to corrosion when long-term contact sweat,so it is best to prepare several pieces as replacements.
2.Easy to damage when Exposure with chemicals, Bathed in the fragrance, chlorine in swimming,And the saltwater of the sea,all will cause etch to jewelry plating,so should remove all before a bath or swim.
3.Don't overlap, Collision chafed,should be stored in the original packaging or in the box of the independent small grid,avoid to scraping surface.
4.Regularly clean jewelry,choose soft hair brush sweep clean the surface to remove surface stains.
◆"MY GRANDSON,NEVER FORGET HOW MUCH I LOVE YOU,AS YOU GROW OLDER YOU WILL FACE MANY CHALLENGES IN LIFE,JUST DO YOUR BEST,I MIGHT NOT BE WITH YOU,BUT KNOW THAT I BELIEVE IN YOU,YOU WERE AND ALWAYS WILL BE THE BEST THING THAT EVER HAPPENED TO ME,LOVE ,GRANDMA"

◆MATERIALS:◆ This Dog Tag made with environmentally friendly material 316L Stainless Steel,Stainless Steel,highly resisted to rust, corrosion and tarnishing, Sturdy and Durable. (Some sellers make products from low-quality alloys, which are terrible, the quality is very poor, and hopefully sellers can buy better quality products in our stores)

◆Size◆:tag size:1.89*1.06inch

◆High-quality products◆I am concerned about the fact that many sellers use very low-cost materials to make their products so that they can sell at a very low price. This makes me very angry. I always believe there are many buyers who like our good quality products and I promise that our products No scratches, no corrosion

◆The package include◆1pcs keychain (This keychain is the best gift to grandsons,it is the best way to express love.)
HOW TO ORDER?
1. Please provide the information according to the menu on the right.
2. Add the item to the cart and enter your shopping cart to checkout.
3. Fill in your delivery address information as required, please double-check whether the address information is correct, we will send the product according to this address.
4. Choose shipping method
5. Proceed to checkout and click "Pay with PayPal". At the PayPal checkout page, you can either pay with your PayPal account or pay with a credit/debit card if you do not have a PayPal account.
All authoritative certifications, ensure shopping safety and product quality.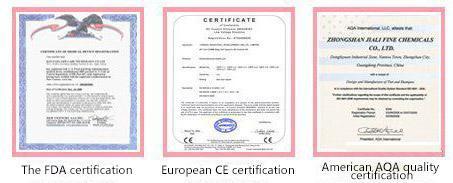 All of our products come directly from suppliers, avoiding middlemen, without extra charges.
We are committed to making the most meaningful gifts for your loved ones. Follow us!
Share